TV Series Production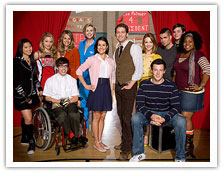 Admittedly there are currently few public interest television programmes that were fully initiated by a public interest organisation. And yet, the number of public interest programmes airing is dramatically rising. There are many full time broadcast channels devoted to nature and the environment. Health channels are on the increase. There are 24-hour news channels in a dozen languages. Additionally, mainstream broadcasters are looking for additional public interest content. As planetary concern for global warming, conflict resolution, a more stable economic system and better education rises, so too does the need for relevant programmes on the television
"A television series that is intended to be broadcast as a finite number of episodes is usually called a miniseries or serial (although the latter term also has other meanings). A short run lasting less than a year is as a season . One season or series usually consists of 15–26 installments" ~~~ Wikipedia
Showboat entertainment provides all necessary services required for a television series production. All major activities of pre production, production and post production are handled with skilled technical expertise. A television program can have many different production formats. Whether it be a situation comedy or a reality prank show, the TV production process begins with careful planning and a well-plotted schedule. The pre-production phase includes scripting the series, casting the actors, building sets and hiring a skilled production crew. Several key workers come into play. Producers acquire production funds and services. An accountant balances the financial expenditures of each episode. A production designer selects a visual theme that must endure for the show's entire tenure. Also, the marketing team begins to secure product placement spots and advertising partners.
Showboat entertainment endeavors to serve you holistically in all your television series production
requirements.