File Format Conversion and Compression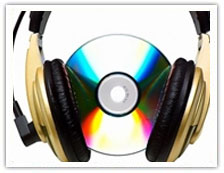 Showboat entertainment's integrated audio video suite handles all expertise on bulk file conversion, file compatibility adjustments, and file compression, for all sorts of audio, video files. The technically enhanced A/V suite is well equipped to convert a broad variety of files into desired formats as chosen by our customers for their varied interest. Since showboat is one of the only comprehensive entertainment suites from India, they provide services to a wide variety of customers not only in the country but to the global market well. This requires a lot of varied demands in file formats for varied uses. Some desire them in.flv some desire them in 3G2 formats. Showboat has till date sufficed all requirements of all the clients.

Our suite has technical skill in converting files into and within different formats varying from:
3G2
AMV
ASF
ASX
AVI
DPG
DV
FLI                                                         
FLV
GIF
GVI
MKV
MOV
MP4
MPG
NSV
OGG
OGM
RM
RPL
SWF
VOB
WMV along with  video presets for Windows, Linux, Mac, SVCD, DVD, Pocket PC, Mobile phone, Nokia 770, Nokia N800, iPOD, iPHONE, Sony PSP, Nintendo DS, Wii, Zune, S1MP3 MP4 player.
We have the expertise to convert any audio and video file or sound bite into your desired file format. For viral videos, films, animation, flash, online marketing, promotional video etc. The nest time you need bulk compression and conversion of files…. You know who to call… SHOWBOAT ENTERTAINMENT.