DVD Authoring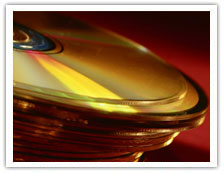 DVD duplication and Disc Authoring has been a primal service at showboat since the pioneering days, our entertainment suite is a comprehensive experience for all media enthusiasts, showboat has learned how to deal with companies and with people. We are logical in our thinking and VERY professional in our work. With show boat you will find a comprehensive disc duplications services, along with disc duplication we provide expert dvd authoring and similar disc and blue ray related duplication, creation services.
We provide holistic services in dvd authoring depending on your requirement, Full Authoring with additional features from our suite would fetch you a dvd which is fully compatible with every DVD player and DVD Modes. The programs over 60 minutes will have higher resolution than Real-Time Compression we provide additional features, such as Auto-Replay, related videos etc and all our services Include 1 master DVD w/case and black imprint on disc.
For real Time and Limited authoring requirements showboat provides approximately 95% dvd player compatibility with high resolution programs running upto 60 minutes. Limited authoring also fetches incremented chapter breaks. As always we provide one master copy of the DVD with jewel case and black imprint on disc.
Our technical team is highly skilled handle bulk dvd duplication and authoring services for all productions whatsoever. Next time you want your dvd's duplicated at ease do think about Showboat Entertainment. Your one stop shop for all entertainment needs.